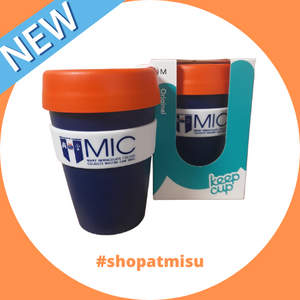 Take your hot drinks anywhere with the new MIC Keep Cup.
Keep Cup is the world's first barista standard reusable cup and is produced from a lightweight and durable plastic. 
Designed to be recycled at the end of life, Keep Cup is BPA and BPS free.
The MIC Keep Cup is designed in the traditional MIC colours, is branded with the college logo and can hold 12oz of liquid.