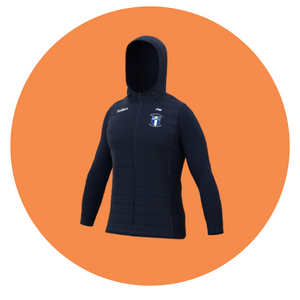 The MIC Core Hybrid  Jacket has a lightly quilted body combined with a soft poly side panel and sleeves.
Made from a 100% polyester PU shell, featuring a snug hood, drawcord finish and 2 front zip pockets.
The MIC Core Hybrid Jacket features an embroidered Mary Immaculate College crest and is the perfect choice for chilly Winter days.

This product will be launching soon pre-order now to avoid disappointment!